Age: 3 months (2019-06-12) | Sex: Female
Breed: DSH | Size: S (0-30lbs)
Mutt-O-Meter: GREEN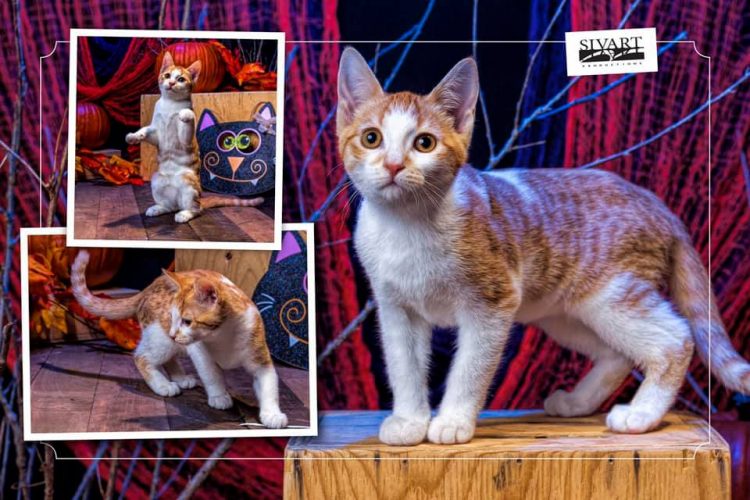 Hi there my name is Opal.
I was a little shy when I first got to my foster family's home but in two days I've became a cute, friendly snuggle bug!
I'm such a smart little gal, I'm litter trained and will meow to be fed.
I was a little scared of the big dog here at first but now we are friends. I love the two resident cats here. We play lots and love to chase each other around the house. I like everybody! Kids too!
My favourite thing to do is to cuddle up on my foster mamas neck and have a nap. I'm really the "purrfect" kitty.
If you are looking for a purring machine who would love to snuggle with you in the morning then I'm your gal.