Age: 5 Months (04-10-2018) | Sex: Female
Breed: Mixed | Size: L (50-80 lbs)
Mutt-O-Meter: GREEN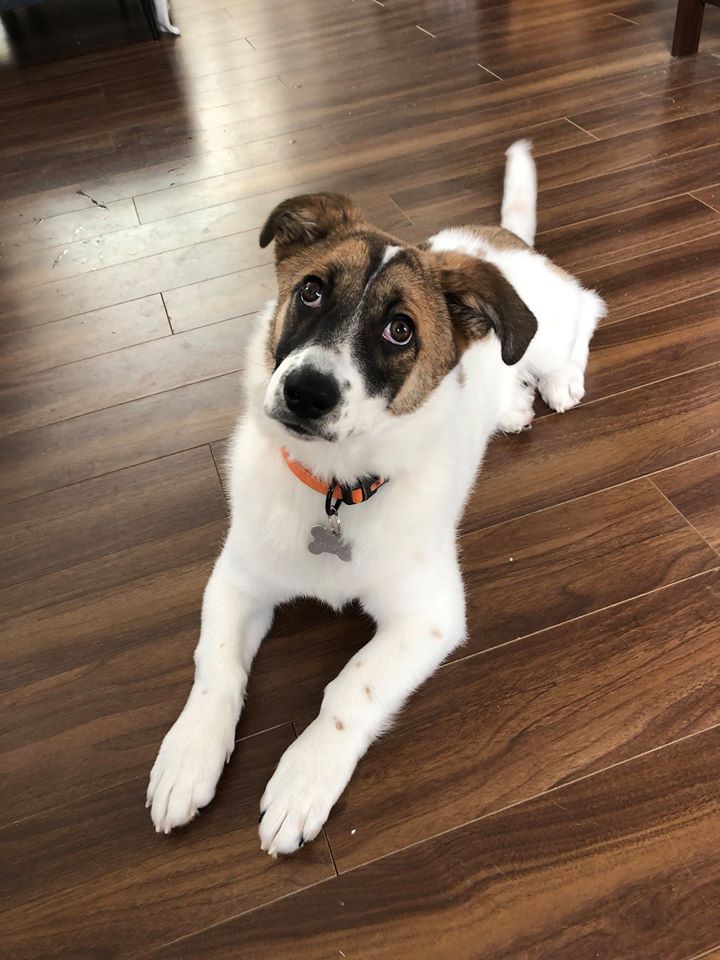 Hi! I'm Noel! I am the best of both worlds – I can have high bursts of fun energy and then suddenly want to snuggle up with you on the couch/bed or in your lap. I am a huge cuddle monster! I entertain myself with my toys, but love it when you play fetch with me.
I love meeting new people. I am not sure how I would be around tiny humans, as the only one I met I jumped up on so I could give him kisses, and I do tend to nip when I get too excited.
I met some dogs at the vet the other day and I was very intimidated and barked a lot. I hope you can be patient with me and help me get more comfortable with other dogs. Socializing me with dogs while I am young is so important to build my confidence! I have not had the chance to meet any cats.
I am working on my house training still and when I get too excited to see you, I may pee a little. But it's only because I love you so much! I have had a few pee accidents in my kennel overnight because I sometimes can't hold it in all night. But I'm trying! For the most part, I do sleep through the night in my kennel, but will sometimes bark if I need to go outside. I'd much rather be in bed with you than a kennel so I can be close to you. I don't like when you aren't paying attention to me, so I would need lots of love and attention, which isn't a chore when I am this cute and soft! My foster mom says I have the softest fur ever! I am still working on my manners and sit when I am fed my food – I am a comically slow eater. I like to keep up with you when you move around the house and sometimes grab onto your pants to come along for the ride. Just let me know that this isn't okay, redirect my attention with a toy, and I will try my best to stop. I am a great car companion, but may whine if the trip is too long and I get bored. I also don't mind a good scrub in the tub! I am good on a leash as my current back yard isn't fenced. I am happy to trot beside you, and love to run next to my foster mom! I would make an excellent jogging buddy for my future family!
I have so much love to give! Kisses and cuddles are my absolute favorite things in the whole entire world! Will you come meet me and let me join your family?