Age: 3 months (2019-11-15) | Sex: Female
Breed: Mixed | Size: L (50-80 lbs)
Mutt-O-Meter: GREEN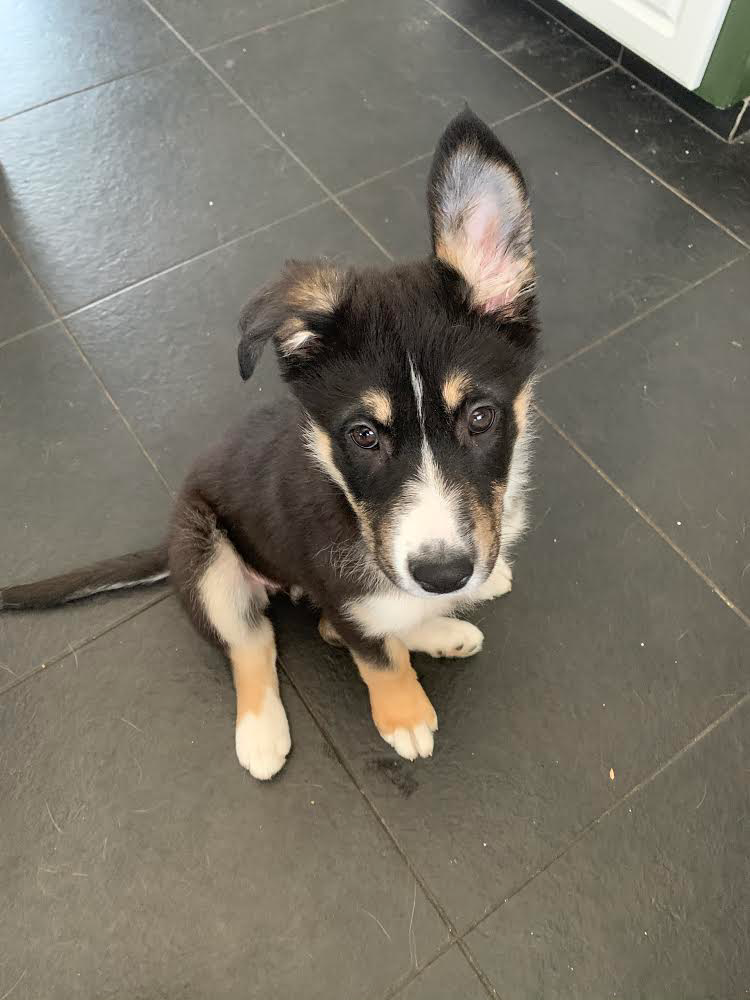 Hi. I'm Nigiri from the sushi litter! I'm a fun playful girl who loves to eat, play with toys and my siblings. I am not housetrained yet. I stay in an xpen most of the time which I am perfectly happy with. I enjoy being outside exploring and running around. I am good with ­other dogs and kids but I haven't met any cats yet. I haven't been on walks yet but I would like to when I am older. I'm an energetic pup but I can calm down just as quick.
Will you take me home? Take a chance on me.