Age: 6 months (2018-07-18) | Sex: Female
Breed: DMH | Size: S (0-30lbs)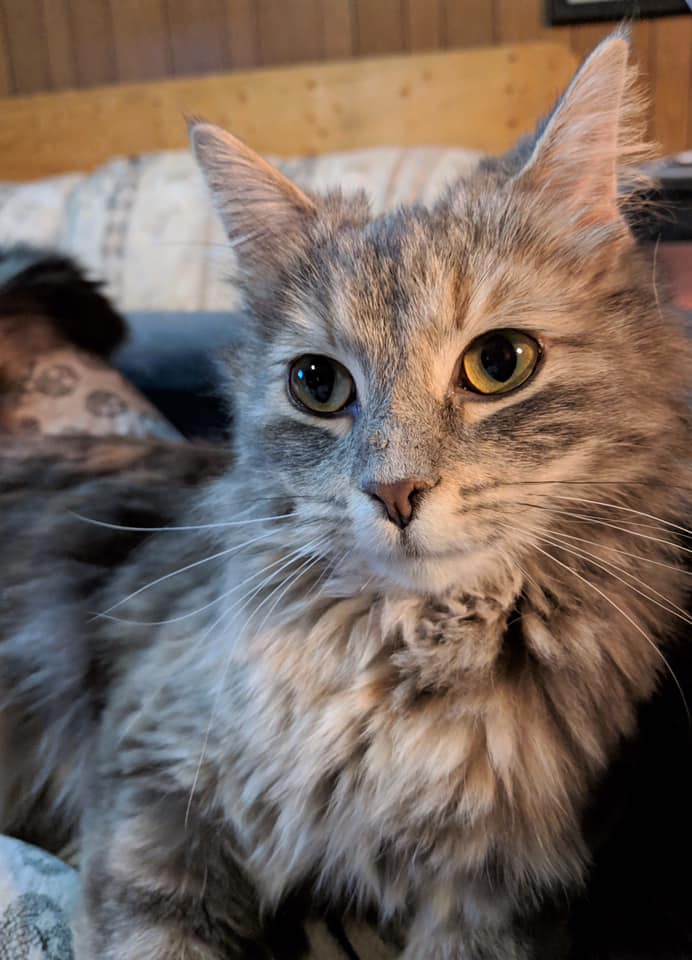 Hello! I'm Milan! I'm an adventurous girl who would love to be your valentine. When I'm not putting on a show of chasing my toys, I just want your attention and affection. Don't worry, if you don't notice I'll squeak and bump my head against you until you do. I'm also a bit of a scientist, I love testing gravity with precariously placed objects and typing on keyboards. I am almost fully litter trained. I am good with cats and dogs, and I'm sure I'd love kids if I met them.
If you are looking for a friendly gal to curl up with you, then I'm your purrfect match!