Age: 9 weeks (2019-07-06) | Sex: Female
Breed: DSH | Size: S (0-30lbs)
Mutt-O-Meter: GREEN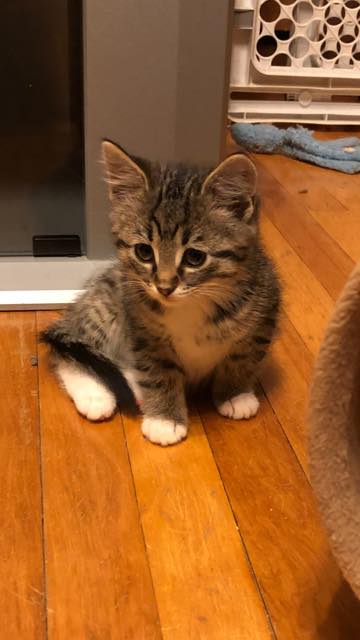 Hi! I'm LittleFoot from the Land Before Time litter. I'm an independent girl who likes to go on adventures by myself. I really like the bouncy, squeaky mouse on a string and I know how to use the litter box, no problem. I'm not the biggest fan of my Mom's small dogs because they chase me and get in my face which is not nice. I love playing rough with my sister and all toys are great! I haven't met any tiny hoomans yet but I would probably need time to warm up to them.