Age: 5 months (2018-11-15) |Sex: Female
Breed: Mixed | Size: L (50- 80lbs)
Mutt-O-Meter: GREEN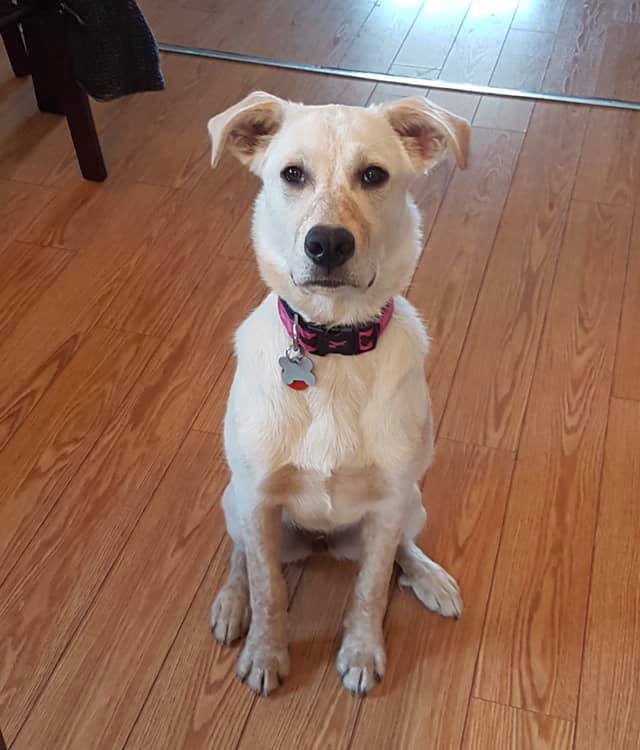 Hi. I'm Hope! I'm an active girl who loves to play with other active dogs! I am also really good on car rides.
I am fully house trained and working on crate training. I whine at first but seem to settle down after some time. I am really good at night time and don't need to be crated at all. I am good with dogs and cats, I don't seem to mind children but haven't interacted with them a whole lot. I love going for walks but I can get excited and pull, a harness has helped me a little. I am looking for a home that is looking for a very active companion!
I am a friendly girl who would love to accompany you on your many adventures to the park, running errands and car rides, or just watching you do things around the house. I love cuddling too!
Is there room for me in your family for me?