Age: 3 months (2019-03-17) | Sex: Male
Breed: DSH | Size: S (0-30lbs)
Mutt-O-Meter: GREEN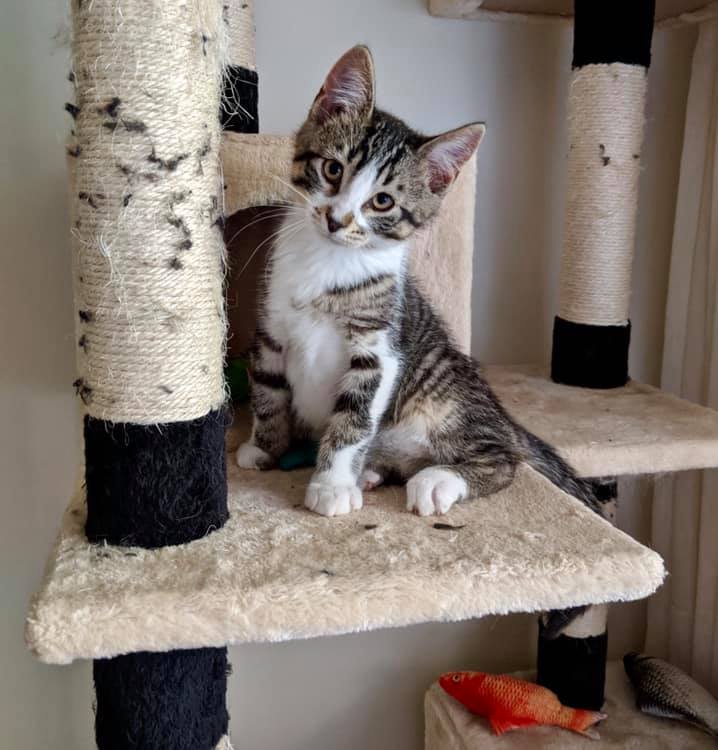 Hi I'm Ham, from the Cold Cuts litter! I'm an active boy who loves chasing toys and playing with my foster brothers. I am fully housetrained and have mastered the litter box. I am good with cats and I haven't met any dogs. I liked having kids play with me but I'm not really a fan of being picked up. As long as I'm not harassed to be picked up I'm sure I'll fit into your home. However, I'm slowly warming up to being picked up and cuddling with my foster parents! Maybe one day I'll be a lap kitty but for now I prefer gentle petting and cuddling with my feline foster brothers. One of my cute quirks is that I'm a squeaker! I'll squeak when I'm suddenly touched or when I'm happy and excited while playing.
I am a silly guy who would love to have a play mate. Maybe I'm the one for you?!?!?