Age: 1 year (2018-04-30) | Sex: Female
Breed: DSH | Size: S (0-30lbs)
Mutt-O-Meter: GREEN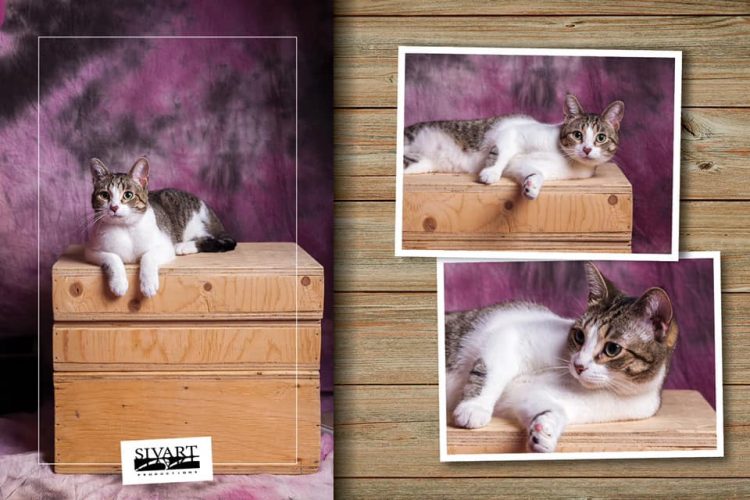 Hi! My name is Gin. I'm a beautiful young lady, but I'm more than just a pretty face. I have a charming personality to match! I love people! I come to my foster mama when she calls me and reward her by chatting and lots of purring. I like sitting on laps for a while until I find something else to do, but I might just fall asleep there too. I enjoy playing with my toys and I never get too aggressive and try to play with human hands. That's just not polite! You know what else isn't polite? Not using the litter box. I'm good at always using it, I've never used anything else here.
I live with a dog at my foster home and although I'm very wary of him now, I think we will become friends real soon. I've lived with a dog before and we got along great! I'm not sure how I'd do with cats but with a proper introduction, I think I could make it work.
I'm just waiting for my forever family to come along and make me one of their own. If I sound like a good fit, why not apply to come meet me?