Age: 2 years (2017-08-09) | Sex: Female
Breed: DSH | Size: S (0-30lbs)
Mutt-O-Meter: PURPLE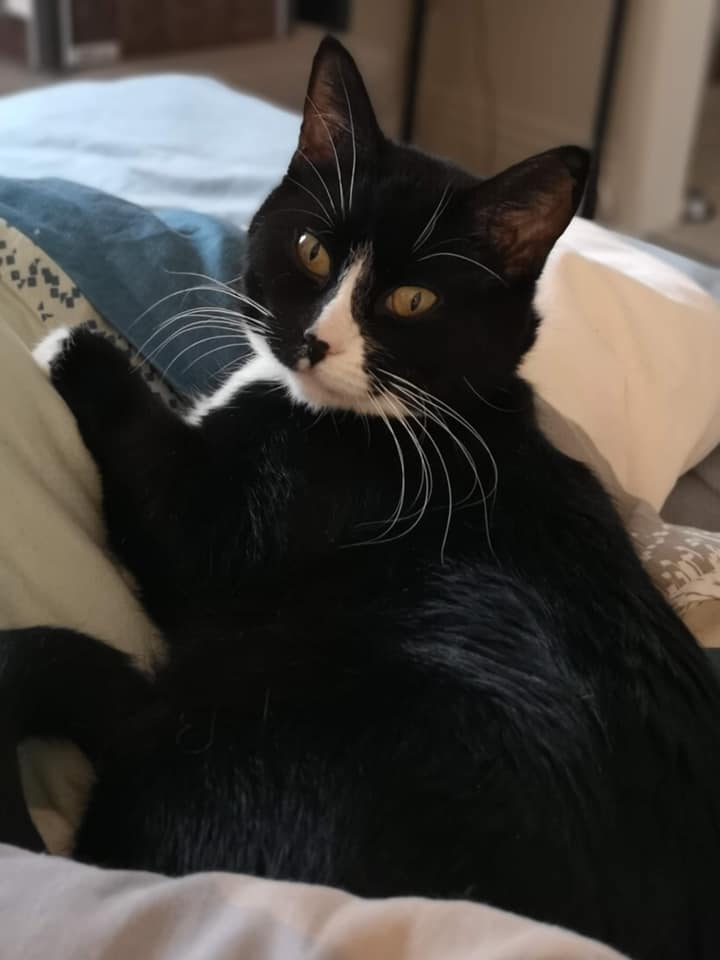 Do you like feta on your pizza? How about on your lap? Hi, I'm Feta, mother of the Pizza litter. Now that my babies are all grown up, I'm looking for somewhere I can enjoy that empty-nester lifestyle.
I'm a sweet, friendly kitty who doesn't take life too seriously. I love to nap in sunbeams, watch the birds outside my window, and scamper around after toys. If you're lying in bed or watching TV, I'll be there with you at the end of the bed or couch. Oh, and I give the BEST headbutts. If you let me, I'll headbutt your hand like a fist bump! Don't leave me hanging!
I like to have my own space, so I would prefer not to live with any other animals. That way I can be queen of the castle! I am very friendly and I think I wouldn't mind kids too much, as long as they weren't too small.
I am looking for a forever home where I can relax and live the good life. Is that home yours?