Age: 8 weeks (2019-10-04) | Sex: Male
Breed: DSH | Size: S (0-30lbs)
Mutt-O-Meter: GREEN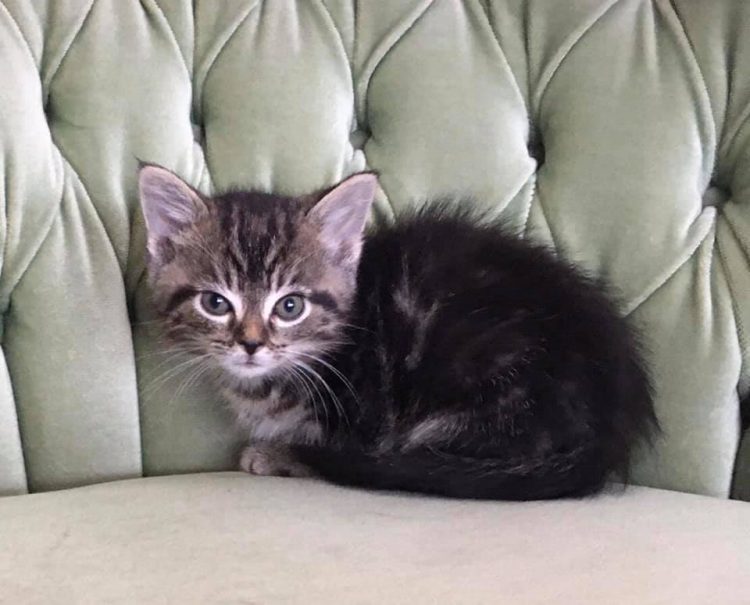 Hello! My name is Elmo from the Sesame Street littler. My fur is medium long and very silky with the classic tabby markings. My brothers and I were orphaned at just 4 weeks old and I was pretty tiny, but once I got the hang of eating, I haven't stopped growing! I love being on laps or held inside a sweater. Whenever a human walks into the room I come running right away with my tail high and happy! Don't get me wrong-I also love playing with my brothers and the big cats and dog here in my foster home. I am easy going about everything.
My litter box habits are perfect even though I am just little.
I am almost old enough to become part of my furever family and give them all my kitten magic of love and laughter. Is it your household?