Age: 1 year (2018-04-15) | Sex: Male
Breed: DSH | Size: S (0-30lbs)
Mutt-O-Meter: GREEN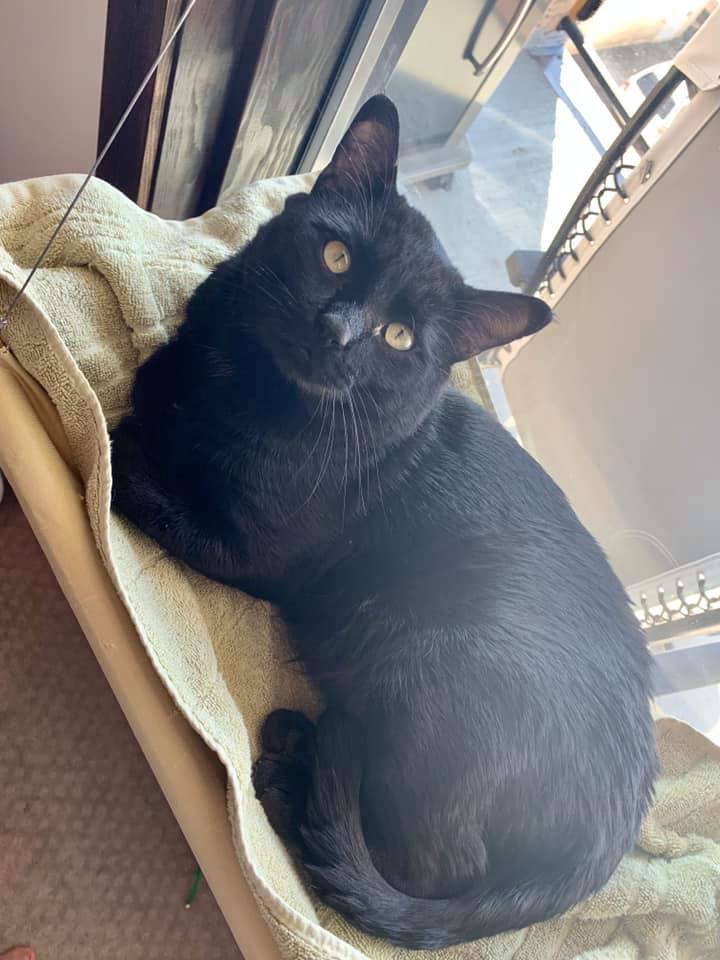 Hi, I'm Coal and I'm the sweetest little house panther you'll ever meet!
The first year or so of my life has been pretty hectic, and I'm determined to spend the rest of it napping in a sunbeam to make up for it.
I'm not a big fan of cardio, but if you break out a laser toy I will show you what a true warrior looks like. Otherwise I'd really like to just spend my time snoozing and snuggling and getting pets.
I am fully litter trained except for one time when I accidentally peed in the shower (and WHO HASN'T??) but It. Was. Mortifying. Otherwise I've been very neat and tidy in my foster home.
I absolutely love humans. And cats. And probably dogs but I haven't met any recently. I like to rub my face on people (yes, even strangers) and purr loudly. And if you feel the urge to pet me, know that it's a two-way street! I will actively snuggle you back by nuzzling with my head.
Come and meet me! I'd love to be your happy little shadow, your loyal snuggle-buddy, and your furever best friend!