Age: 8 months (2018-09-21) | Sex: Female
Breed: DSH | Size: S (0-30lbs)
Mutt-O-Meter: GREEN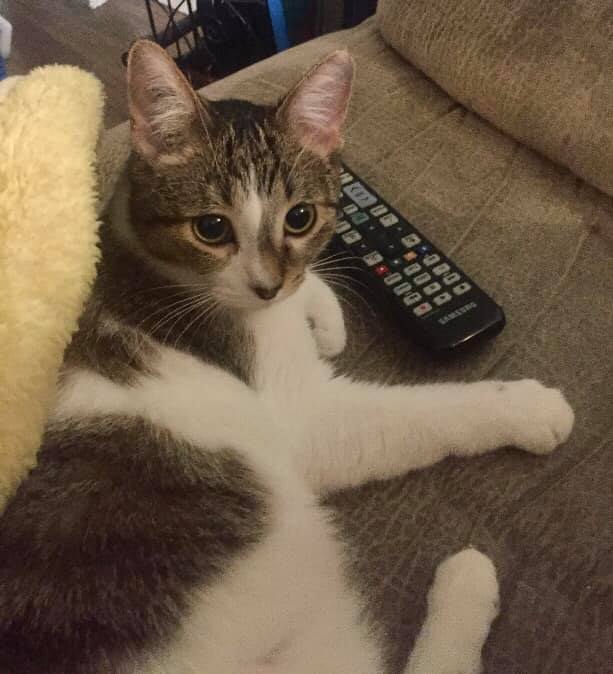 Hi, I'm Chloe! I am a very affectionate and playful small kitty. I love to play all day and nap on your lap lots too. My favourite toys are balls.
I am totally litter trained, so you don't have to worry about me making a mess! I am pretty good at using a scratching post but sometimes I still need redirection.
In my current foster home, I live with other cats and dogs. I like them all just fine but they don't always appreciate me and my sneaky ways. I like to sneak up on them which doesn't always go over that great. I'm a wee bit bossy so would need patient laid back animals to live with or perhaps I would do great living as a solo kitty in your home!! That way you could spoil me rotten!
Will you be that special family to spoil me and give me an amazing life?