Age: 4 months (2018-09-30) | Sex: Male
Breed: Mixed | Size: L (50-80 lbs)
Mutt-O-Meter: GREEN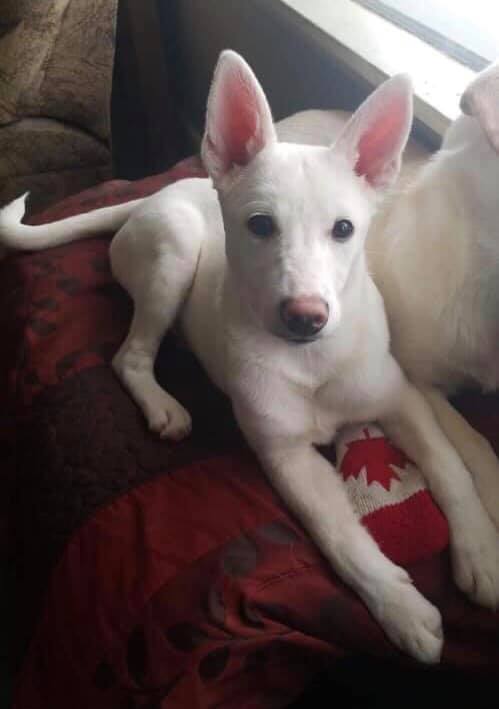 Hi. I'm Caide! I'm a gentle natured and affectionate, but stubborn little guy. I am a true puppy in the sense that I will kiss you one moment and nip your toes the next! My foster dad says I'm too smart for my own good!!
I absolutely love tennis balls and playing with other dogs! I have not met cats or young kids yet. I am kennel trained so I can be in a safe place while you are at work. Housetraining…. I'm still working on that! Don't judge me, it's darn cold outside on my little feet – will you please be patient while I master this? With your help and lots of positive rewards, I will have this down in no time. Then you can look into my big brown eyes and it will all be worth it!
*Are your ready for a fun loving, very active, nutty puppy?
*Will you keep me warm, safe and loved?
*Will you feed me everyday and keep my dish full of fresh water?
*Will you train me to be polite and let me play with other dogs lots too?
*If you will do all these wonderful things, maybe you are the family for me!?