Age: 7 Weeks (09-12-2018) | Sex: Male
Breed: Mixed | Size: L 50-70 lbs)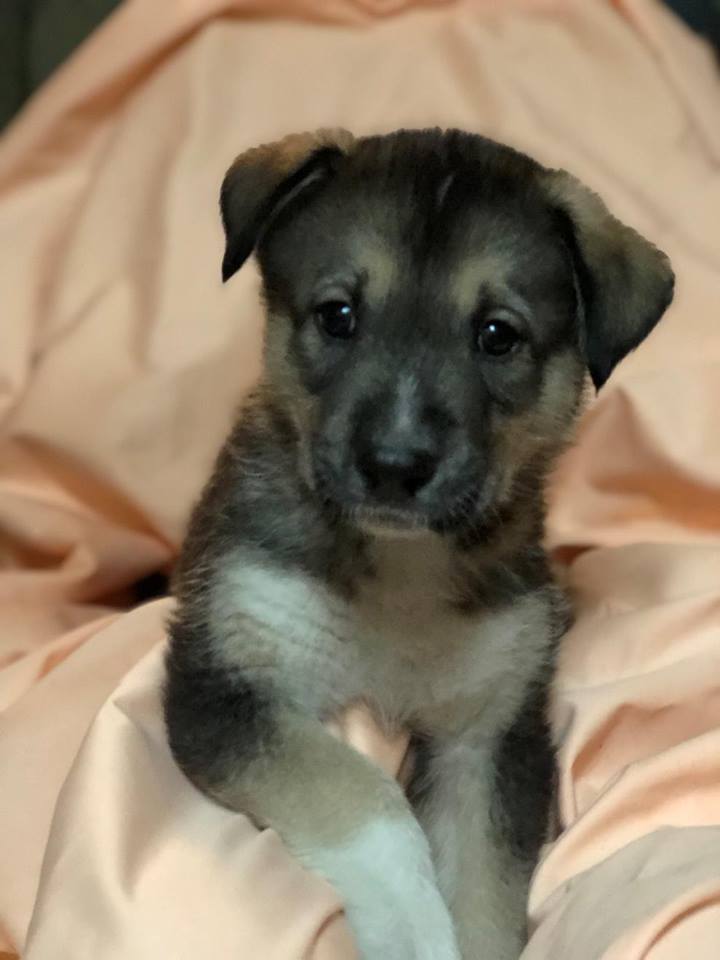 Hi I'm Breezy from the Weather litter! I'm an outgoing, fluffy floppy boy who loves jumping and hopping all around my X pen. Sometimes my humans call me Humpty Dumpty (I've got quite the fluffy belly on me)! Human snuggles are THE BEST! I am currently working on becoming housetrained and crate trained, but I love to hangout with my brothers in our X pen all day long! I am good with kids and other dogs but have not met any cats yet. I absolutely love playing and getting all the attention, but I will be needing some help with my manners as I grow up to be a big boy.
I am ready for meetings now and can go home on February 3rd.