Age: 7 Weeks (09-12-2018) | Sex: Male
Breed: Mixed | Size: L 50-70 lbs)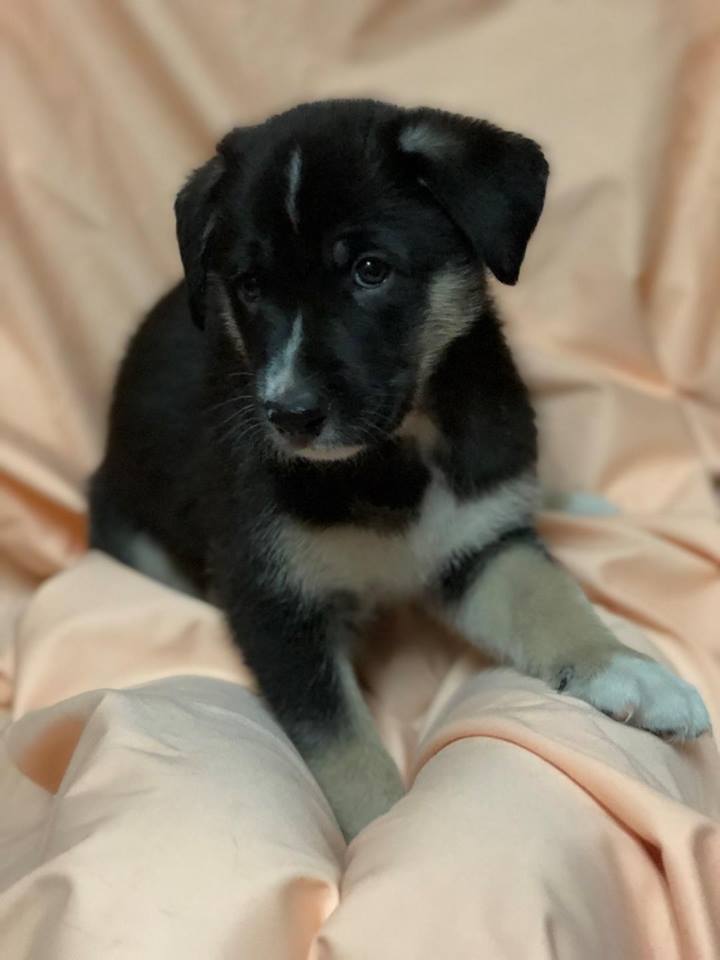 Hi I'm Blizzard, from the Weather litter! I'm an active, bouncy boy who loves attention, snacks and of course, my brothers! I am working on becoming housetrained but have successfully been pad trained! I currently reside in my X-pen with the boys. Total bachelor pad! I am good with kids but have not really been around other dogs or cats! I'm sure I would do great though! I LOVE being cuddled but need to work on my manners when it comes to my finger nibbling habit. I would love to cuddle with you!
I am ready for meetings now and can go home on February 3rd