Age: 1 year (2018-11-23) | Sex: Female
Breed: DSH | Size: S (0-30lbs)
Mutt-O-Meter: GREEN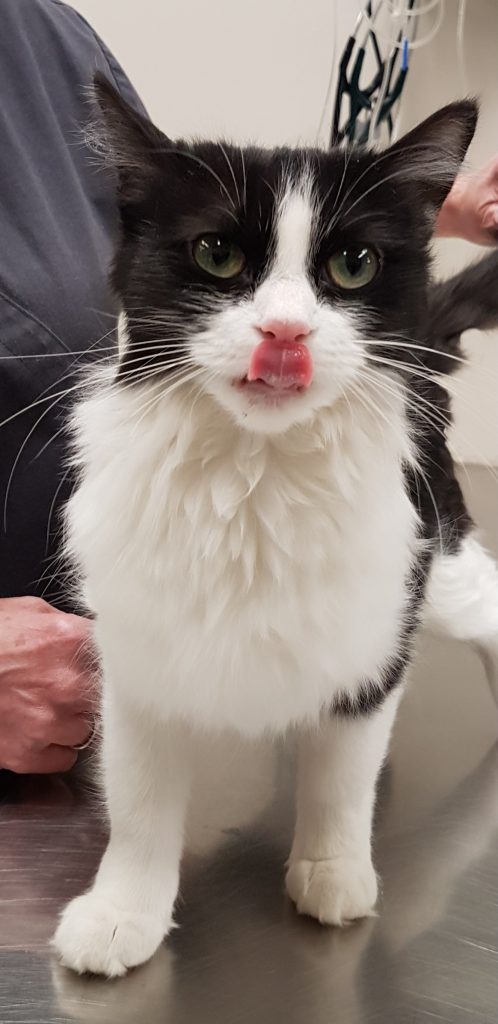 Hi I'm Angora, and I am just as soft and silky as my name suggests! Dropped off at a vet clinic in a duffel bag with my 4 young nephews, I quickly won the hearts of all the staff before coming to my foster home.
I REALLY enjoy attention and pets; the more static-y my fur, the better. While I love playing with people, I am also great at entertaining myself; you can often find me throwing my catnip toys around the room and then pouncing on them. I am also an excellent climber and escape artist, this was discovered when I was found strolling along the top of the dog runs while staying at the vet …
My litter box habits are perfect and I would love to have a cat tree in my life for scritchies. Though used to other cats, I do prefer a slow integration. I currently live with a foster dog brother who I am a bit unsure of but my foster pawrents have kept me secure in my own room which I love. I also haven't met any young kids but with no quick movements and a proper introduction, I think I could will get along well with both dogs and kids.
Do you have room in your home and heart for this adorable, electrically charged, girl? Contact Mutts today to arrange a meeting!