Age: 4 years (2016-01-07) | Sex: Female
Breed: DSH | Size: S (0-30lbs)
Mutt-O-Meter: GREEN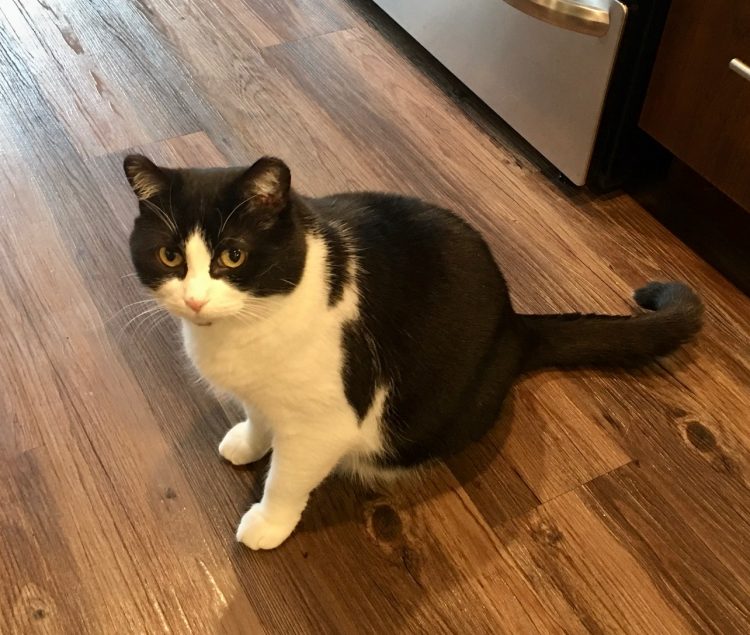 I'm told I am sooo sweet but I'm just being me. I like to cuddle and will lay next to you (or on top of you if you let me haha). My foster mom tells me I have the cutest little ears and I get super excited when it's time for a brush. Oh it feels good! I am fully litter trained so no worries there. I do have a spicy side as well and get feisty when you try to rub my tummy too hard, just soft please. I use my scratch pad like a good girl and usually come to you when called. I've lived with my sister, Molly, for a long time and we get along well.
Hey listen, I'm really the purrrfect pet – do you need to know anything else…? If you want some sweet kitty cuddles then I'm your gal!
Acai is one of our Super Troopers. Please see link to learn more: