2015 CALENDARS featuring the stories of Manitoba Mutts Super Troopers from years past. Read their stories, see the before and after photos and be proud to be a supporter of Manitoba Mutts.
$2.60 shipping for the first calendar ordered, $1.05 for each additional calendar.
---
OR pick one up at any of the following locations:
Brandon Animal Clinic 2015-A Brandon Ave, Brandon, MB R7B 4E5
Stonewall Vet – 4 Dolomite Ave., Stonewall, R0C 2Z0
Waldenway – 33161 PR 210 W, Ste. Anne, MB
Southglen Vet – 730 St Anne's Rd, Winnipeg, MB
Pet Valu – Henderson Highway
McLeod Vet – 880 McLeod Ave, Winnipeg, MB
Pelo Loco Salon – 250 Panet Rd, Winnipeg, MB
Selkirk Vet – 6 Wersch St, Selkirk, MB
Hudson Reykdal Veterinary Services – Box 10 Ashern, Manitoba, Canada
Dakota Vet – 1026 St Mary's Rd, Winnipeg, MB
Pawstruck Pet Nutrition – 827 Dakota St #2, Winnipeg, MB R2M 4Z2
Best West Pet Foods – 1625 Henderson Hwy.Winnipeg, MB R2G 1M8
---
Manitoba Mutts Dog Rescue Hoodies and Sweat Pants – Now available to the public!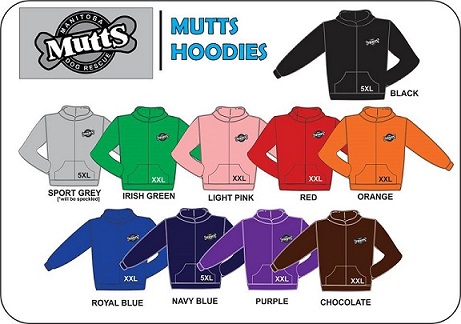 IN STOCK:
Hoodies $50.00:
Purple- Size M
Black- Sizes M
To order yours and arrange pickup email merch@manitobamutts.org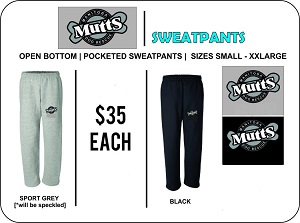 IN STOCK:
Sweatpants $35.00:
Grey – Sizes: L
Black – Sizes: M, L
To order yours and arrange pickup email merch@manitobamutts.org
---
Manitoba Mutts Coffee Mugs – $10 each or 2 for $15
Available colours: black (with blue or green inside) or blue mugs.
To order yours email: merch@manitobamutts.org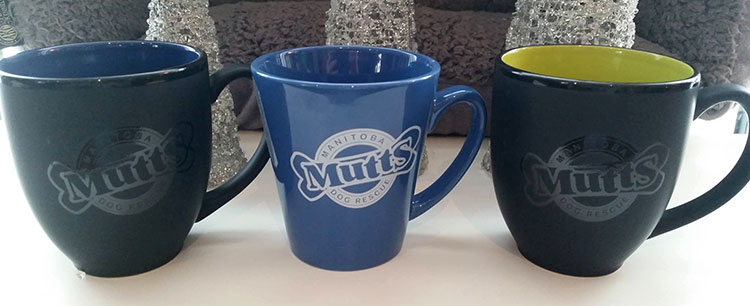 ---
Manitoba Mutts Travel Mugs – $15
Available in: Black, Purple, Blue, Green, Orange & Red. To order yours email: merch@manitobamutts.org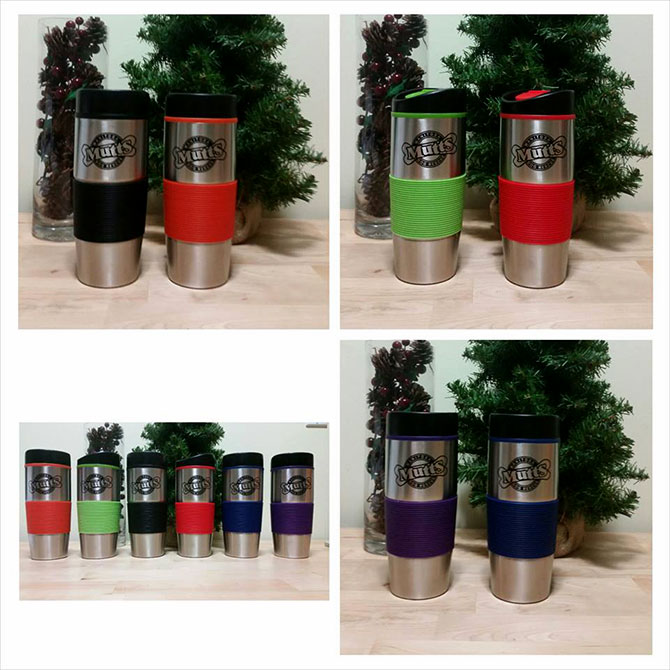 ---
Bumper Magnets $3 To order yours email: merch@manitobamutts.org