Reuben
Age: 9 years (2010-01-02) | Sex: Female
Breed: Mixed | Size: Large (50-80lbs)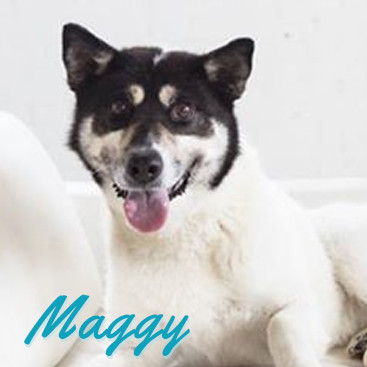 Hi I'm Maggy! I'm a Laid back girl who loves getting all the attenion possible! I am fully housetrained, I just don't know how to ask to go out yet. And I am also fully crate trained. I am great with ­other dogs but haven't had any experience with cats or kids yet.
I like going for walks but need practice walking nice with the leash. I get really excited when my mom first takes me out so I pull lots, but I usually settle down pretty quick.
Is there room for me in your family?
Visit www.manitobamutts.org or contact adopt@manitobamutts.org for more information