Marty
Age: 1 year (2013-09-27) | Sex: Male
Breed: Mixed | Size: L (50-80lbs)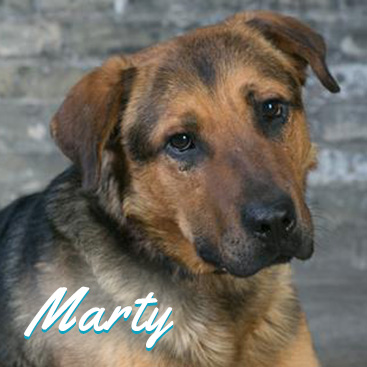 Hi I'm Marty! I'm a quiet yet fun boy who loves people. I am fully housetrained and not crate trained, however, am very good when not crated. I am great with ­people and enjoy giving lots of kisses. I need some practice when meeting other dogs but enjoy to play once I warm-up to them. I LOVE going for walks/runs, sometimes so much so that I want to go faster! I also love to chase my tennis ball around the yard. I always enjoy seeing what my foster parent is up to.
I am an easy going boy who would love to cuddle.Will you take me home?
Contact adopt@manitobamutts.org for more information.