Trine
Age: 2 years (02-02-2013) | Sex: Female
Breed: Mixed | Size: Medium (30-50 lbs)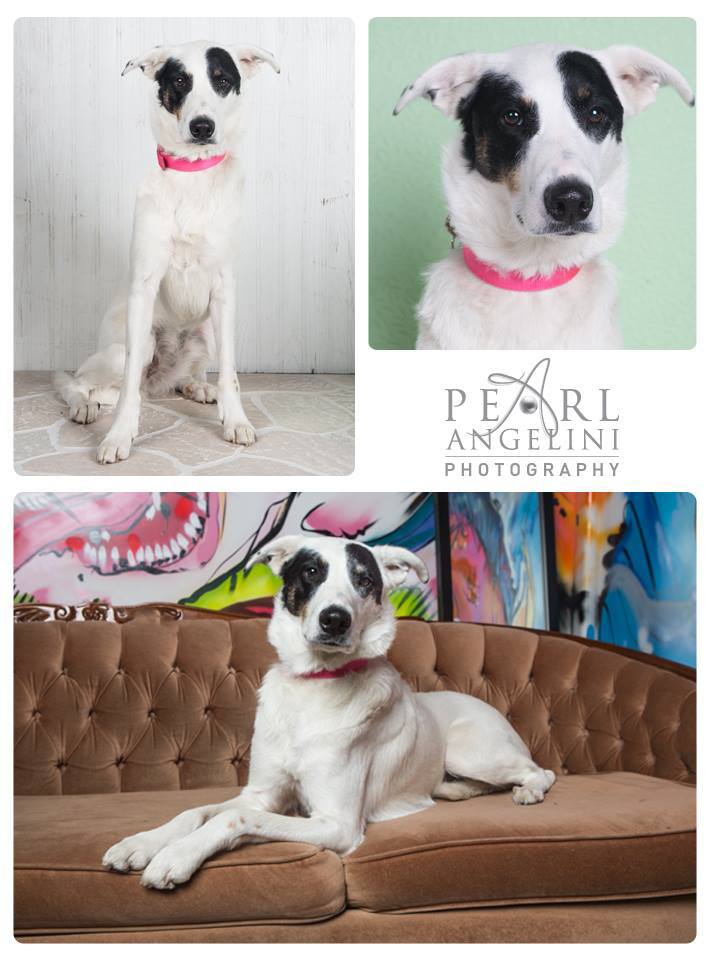 Hi I'm Trine but I answer to Amy! I'm a very shy girl! After 6 weeks in care me and my foster mom have really gotten to understand each other, and I'm really starting to come out of my shell. Now instead of waking up in the morning and having breakfast while my foster mom drinks her coffee then going for a stroll through the neighbourhood, we're waking up and going to the hockey rink where I run around like a maniac with my dog roommates. Then when we get home I work for my breakfast in a food puzzle. This really tuckers me out and I'm able to relax during the day while mom's at work.
(You see my nervous energy was getting me in a little trouble while she was away, and it was leading to a very frustrated foster mom and a confused dog)
And after work everyday we go to a new park. I love to stretch out my legs and run and use my nose to explore! This would have been hard for me before but now I realize how much fun it is! My nervous pacing and licking & scratching have almost completely disappeared.
I think if you have the patience to let me reach my full potential I could be a great dog for the right family! I would do best in a home with an older confident dog, absolutely no kids and preferably with someone who can continue my doggy training classes. I love going for walks and am excellent on the leash.
I am a very shy girl who needs a quiet home and a forever family with a lot of patience to wait for me to come to them but once I'm comfortable I'm a really sweet loyal girl.
Is there room for me in your family?
Visit www.manitobamutts.org or contact adopt@manitobamutts.org for more information.