Gunner
1 year (2013-11-26) | Sex: Male
Breed: Mixed | Size: L (50-80lbs)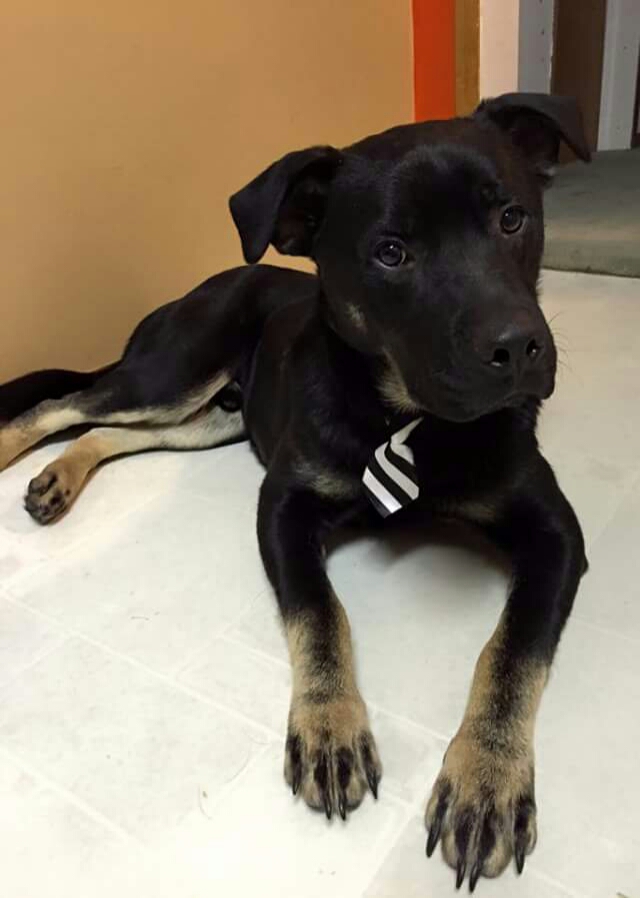 Hi I'm Gunner, the stunner! Looking spiffy in my necktie don't you think?
I'm a determined and energetic boy who loves to play. I am pretty much housetrained and love my kennel if you give me treats inside I am good with ­my foster toddler and big friendly dogs but I need some help with smaller dogs. I like to PLAY and sometimes they don't! I will need a home with out cats. I'm not going for walks yet so I'll probably need practice. I'm a very smart fella who is working hard on my manners! I'm learning to do things without being asked like asking permission and waiting for approval I'm a good boy who would love to keep you company. Will you take me home?
Contact adopt@manitobamutts.org for more information.